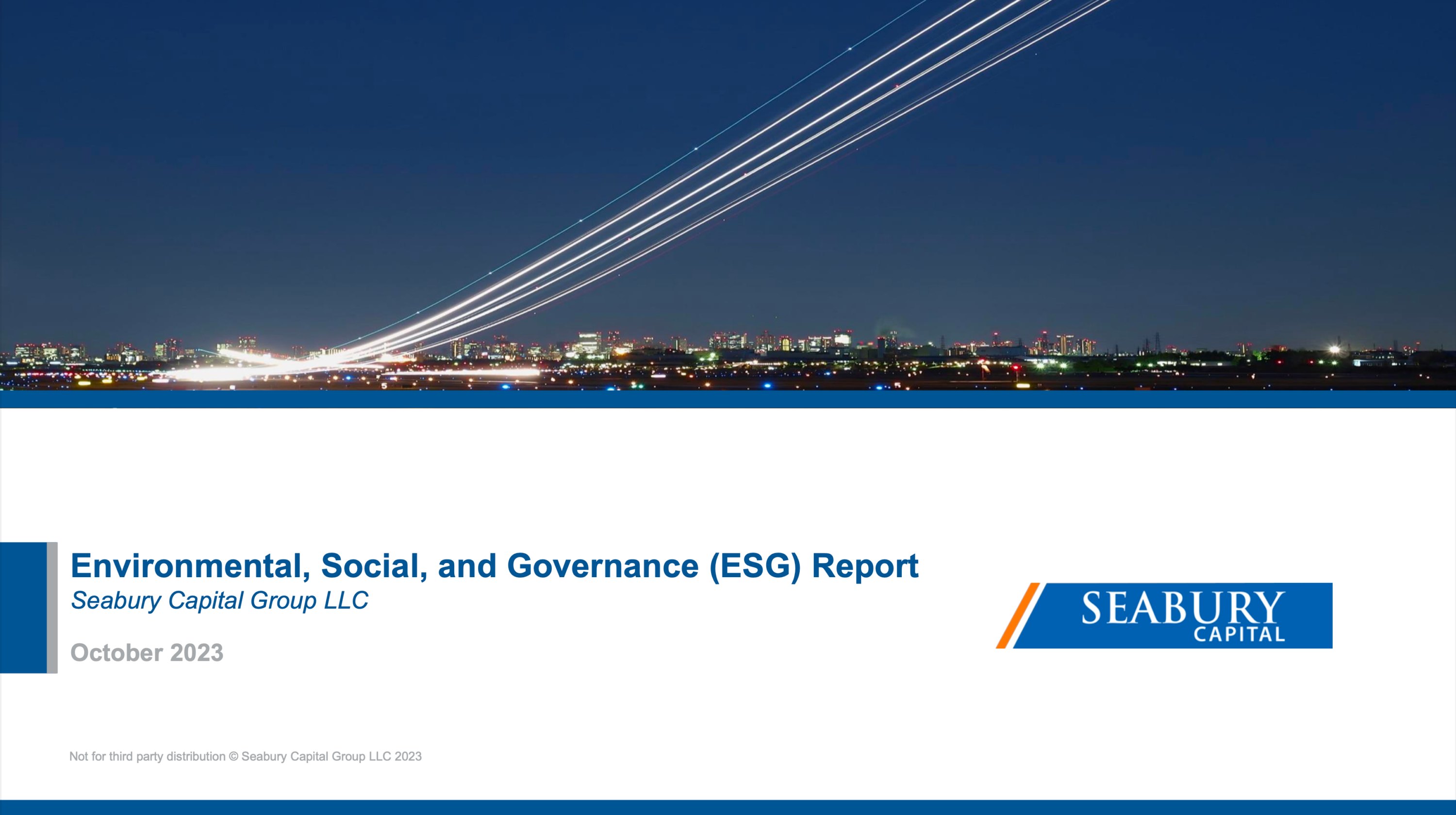 Seabury's First ESG Report
Navigating Progress, Together.
At Seabury Capital, we embrace progress, innovation, and ethical stewardship. Our journey is marked by continuous growth, strategic leadership, and an unwavering pursuit of excellence. Today, we embark on a new chapter, reaffirming our commitment to a sustainable future—a journey that echoes our core values and global responsibility.
Our first Environmental, Social, and Governance (ESG) report is a testament to our organizational evolution. It highlights our core strengths, industry leadership, and our unwavering dedication to exceptional client service. However, it signifies much more. This report represents a significant step in our ongoing environmental responsibility journey. As we examine our environmental footprint, we not only measure our past performance but also reimagine our future.
With a global perspective and open-mindedness, we are embracing a holistic approach to environmental stewardship, setting the stage for a more sustainable tomorrow for ourselves and the industries we serve. Seabury possesses a unique capability to drive sustainability efforts within the industry, as reflected in the four key pillars of our environmental strategy. Through strategic investments and advisory roles in pivotal projects focused on sustainable practices, we aspire to create a lasting impact, complemented by responsible operations and environmental stewardship.
As we embark on this journey, guided by our core values and a vision of a greener future, we invite you to explore our ESG report. It is a testament to our commitment, an affirmation of our goals, and a promise of growth and innovation. We are dedicated to leaving a lasting impact and are committed to treading a sustainable path, which includes robust responsible practices, internally and along our entire supply chain.