Seabury Aviation Partners to Deliver Best-in-Class Aviation and Aerospace Advisory Services
New Practice Formed Through Combination of Industry Leaders Seabury Capital Group and Plane View Partners  
NEW YORK – October 18, 2023 – Seabury Capital Group LLC ("Seabury") and Plane View Partners ("PVP") are pleased to announce the strategic combination of Seabury's global industry-leading airline advisory, restructuring and investment banking practice with PVP's highly regarded aviation and aerospace consulting practice.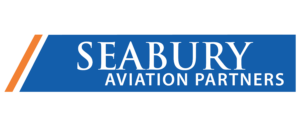 The combination will leverage the deep experience of both firms in advising airlines and other aviation industry participants to provide a broader and more complete set of advisory services on a global basis. The new entity, which will operate under the name of Seabury Aviation Partners, will integrate Seabury and PVP's loyal client bases, comprising a global network of airlines, aerospace manufacturers, institutional investors, leading lessors, and aviation service providers and innovators, who have entrusted both firms with their strategic decisions through hundreds of engagements.
Seabury's track record in investment banking and restructuring (including the arranging and/or restructuring of over $200 billion of debt and lease transactions, negotiating over $300 billion of new aircraft purchase agreements, and raising over $15 billion of equity capital for aviation customers), combined with PVP's strategic and transactional skillset, will allow Seabury Aviation Partners to offer world-class investment banking services, including M&A and capital financing, aircraft acquisition and financing, financial and operational restructuring, liquidity management, strategic advisory services (network, revenue, and fleet management), business planning, and other consulting services.
"Our combination with PVP further cements Seabury's position as the preeminent global aviation advisor," said John E. Luth, Seabury's Chairman & Chief Executive Officer.
Henri Courpron, PVP's Chairman, added: "We built a very strong aviation and aerospace global advisory practice over the last 10 years, and we look forward to combining forces with Seabury now."
"PVP will add a new dimension to our global leading airline aviation practice, while adding aerospace to our consulting practice," remarked Michael Cox, Seabury's Senior Managing Director.
Luth will serve as Seabury Aviation Partners' Chairman and CEO and Courpron and Cox will serve as Vice Chairmen.
Learn more at www.seaburyaviation.com.
ABOUT PLANE VIEW PARTNERS
Over its 10-year history, PVP has grown to become one of the best-known advisory companies specializing in airline fleet transaction related projects and strategic advisory services for aerospace OEMs.  The PVP team comprises four partners and approximately 20 industry experts, who have successfully completed over 100 client projects with leading Aviation and Aerospace stakeholders from all over the world. 
ABOUT SEABURY CAPITAL GROUP
Seabury Capital Group LLC operates in over 20 countries on 5 continents in over 30 cities, several specialty finance, investment banking, technology, and software companies with a core focus in aviation, aerospace & defense, and financial services & technology.  Since its founding in 1995, Seabury has taken ownership stakes in software and asset management businesses servicing the aviation and travel industries.  Seabury has over $1.5 billion in assets and intends to leverage those resources to launch one or more specialized investment funds in aviation, travel, and technology under a newly incorporated investment fund manager, Seabury Capital Management LLC.
Within the last few years, Seabury has expanded its portfolio by investing in early-stage startup companies within the financial technology industry and structured investment products. In addition, Seabury Capital owns and operates FINRA, NFA and FCA regulated investment banking services firms in the U.S. and U.K. serving external clients as well as assisting the companies in which Seabury has invested.
Seabury is headquartered in New York, New York, USA with professionals located in offices around the world.