Seabury Capital Hosts Holy Cross Lacrosse Players for Career Visit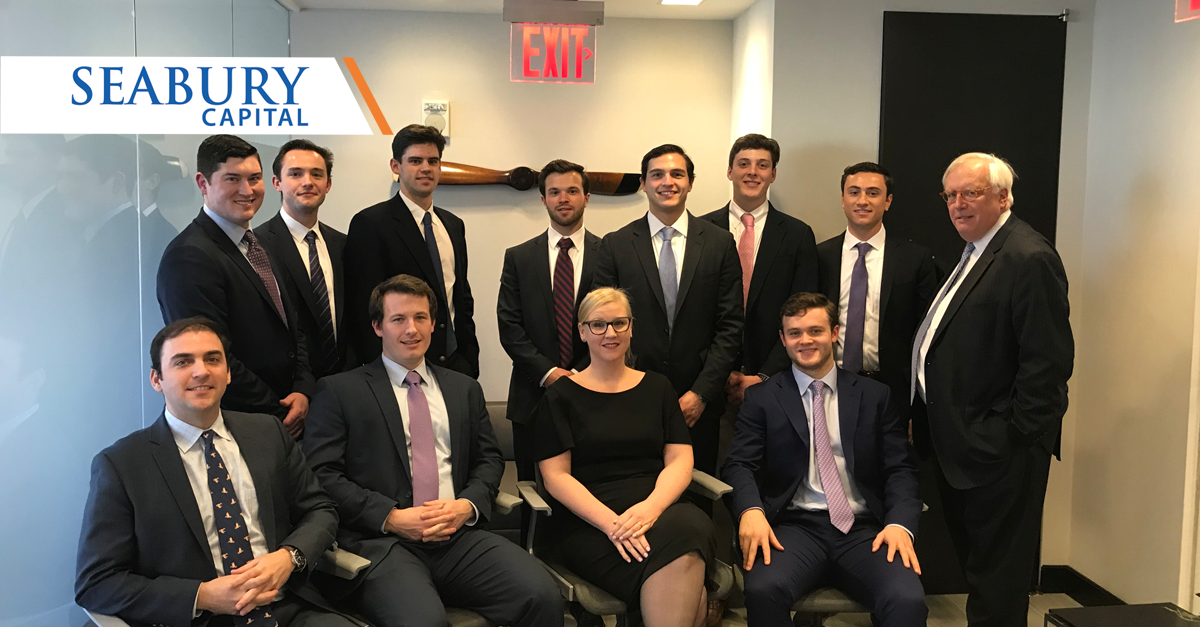 NEW YORK – January 2019 – The men's lacrosse team of the College of the Holy Cross traveled to Seabury Capital's New York office this January for a career visit.
They participated in presentations and discussions with members of our Seabury Capital team as part of a career mentorship program that brings together Holy Cross lacrosse players and alumni across different career fields.
Patrick Henry Dowling, Seabury Capital's Senior Managing Director and Global Head of Investment Banking and Merchant Banking, and President & Chief Executive Officer of Seabury Corporate Finance, LLC (pictured above on far right), commented: "We were delighted to introduce Holy Cross lacrosse players to our New York team and share our insights on how they can best leverage their sports experiences to successfully move into the workforce and build their professional careers."
Currently, two recent graduates of the College of the Holy Cross are employees of Seabury Capital, and our chairman, John Luth, is a proud '74 graduate (pictured below with Holy Cross lacrosse players).
"Our New York team and I were very pleased to welcome Holy Cross' men lacrosse team and share our guidance and support as they prepare to enter the business community," said John Luth, Seabury Capital Chairman & CEO.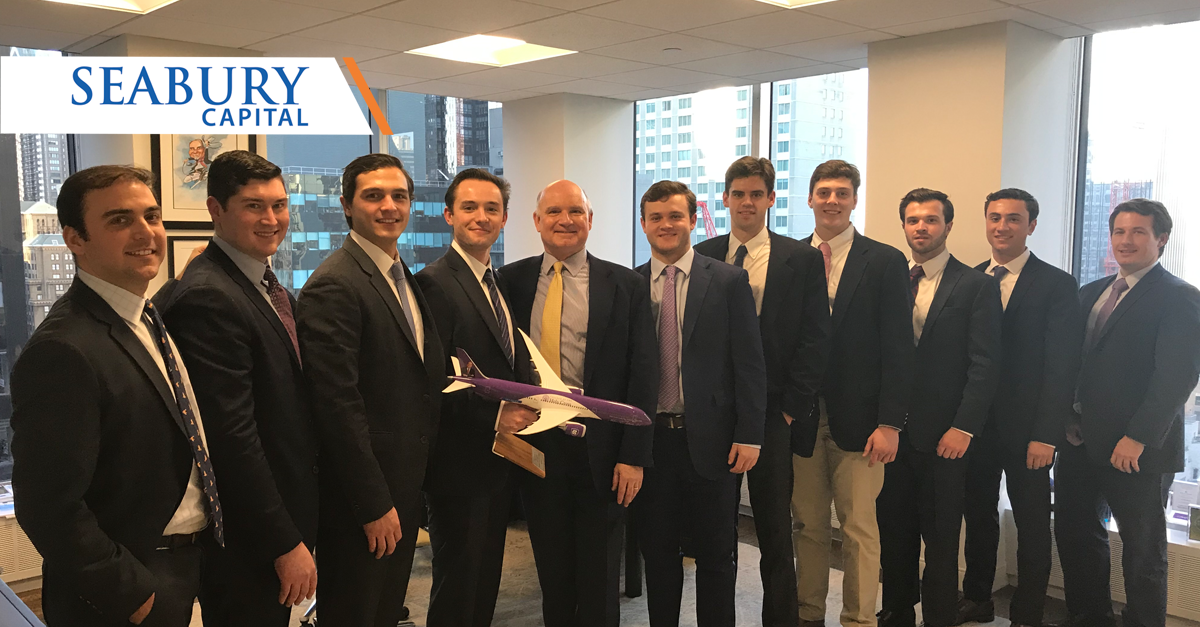 ABOUT SEABURY CAPITAL GROUP
Seabury Capital Group LLC ("Seabury Capital") operates a number of specialty finance, investment banking, technology and software companies with a core focus anchored in aviation, aerospace & defense, maritime, and financial services & technology. Since its founding in 1995, Seabury Capital has taken ownership stakes in software and asset management businesses servicing the aviation and travel industries. Within the last few years, Seabury Capital has expanded its portfolio by investing in early stage startup companies within the financial technology industry and structured investment products. In addition, Seabury Capital owns and operates FINRA and FCA regulated investment banking services firms in the U.S. and U.K., respectively, serving external clients as well as assisting the companies in which Seabury Capital has invested. Seabury Capital has operations in New York, Amsterdam, Berlin, Chicago, Cordoba, Dallas, Dublin, Durban, Edison (NJ), Hong Kong, Houston, Jersey City, London, Los Angeles, Manila, Minneapolis, Singapore, Summit (NJ), Stamford (CT), and Tokyo. www.seaburycapital.com