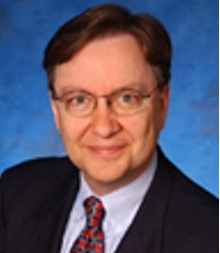 Executive Director, Seabury Securities

Ken Raff has been engaged on over 20 aircraft acquisition and contract restructuring campaigns since joining Seabury in 2001. He takes a lead role for client fleet evaluation, planning and aircraft analysis including performance and specification selection. He manages aircraft procurement campaigns with a focus on evaluating and negotiating aircraft and engine purchase agreements and associated long term maintenance contracts, as well as restructuring contracts for airlines whose needs have changed.
Before joining Seabury, Mr. Raff was employed by American Airlines in a number of executive roles. From 1998 to 2000, Mr. Raff served as Vice President & Controller of Texas Aero Engine Services, L.L.C. (TAESL), a 50/50 joint venture of American and Rolls-Royce. At TAESL, which achieved 1999 revenues of USD 183 million, Mr. Raff was responsible for financial reporting, budgeting, cash management, purchasing, inventory control, customer contracts, billing, collections, and information technology.
From 1991 to 1998 Mr. Raff was Managing Director ­ Fleet Transactions with responsibility for the purchase and disposition of American's aircraft and engines. He chaired a cross-functional team tasked with all aspects of the acquisition process. He was directly accountable for negotiating purchase agreements with Airbus, Boeing, McDonnell Douglas, General Electric, Pratt & Whitney and Rolls-Royce. Mr. Raff negotiated a precedent-setting 22-year exclusive purchase contract with Boeing involving an initial firm order valued at more than USD 5 billion. Mr. Raff also pioneered a 20-year fixed rate engine maintenance agreement shifting technology risk to the manufacturer. From 1989 to 1991 Mr. Raff was Managing Director Fleet Planning, and from 1985 to 1991 served in a number of other analytical positions at American.
Prior to joining American, Mr. Raff was in Flight Test Analysis Engineering with The Boeing Company from 1980 to 1983. While at Boeing, Mr. Raff conducted development and certification flight-testing of avionics and automatic flight controls for commercial aircraft.
Mr. Raff was awarded a Bachelor of Mechanical Engineering from the Georgia Institute of Technology in 1980, and received an M.B.A. from the Harvard Business School in 1985.