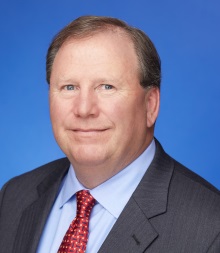 Chief Financial Officer, SING for Service Mepco
Kevin Diamond joined Seabury Asset Management I LLC in 2017 as Chief Financial Officer. He leads our efforts working with major third party providers to acquire and service payment plans for the vehicle service contract ("VSC") market. In this role, he has oversight of all functions for the company's VSC operations.
Before joining Seabury, Kevin served as the Global Treasurer for The Warranty Group ("TWG"), one of the world's premier global providers of warranty solutions and related benefits. At TWG he designed, built, and implemented a treasury workstation from the ground-up, establishing departmental strategies and policies to best support growth and profitability. Prior to that role, Kevin rapidly progressed through a series of leadership roles within Aon Corporation, including acting as CFO during the run-off of a core business group and overseeing $9B in global investment and deposits, among other highlights.
Kevin is a Certified Public Accountant and graduated from University of Wisconsin – Milwaukee with a bachelor's degree in accounting. He went on to receive his MS in financial markets and trading from IIT Stuart School of Business.