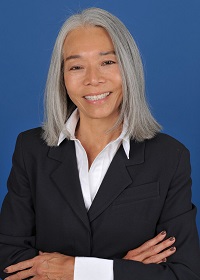 Senior Managing Director, Financial Asset Management and Financial Services & Trading
President & Chief Operating Officer, Seabury International Holdings Inc.
mchan@seaburycapital.com
10877 Wilshire Boulevard
Suite 2005
Los Angeles, CA 90024
Main: +1 213 262 9272
Fax: +1 213 805 6967
Margaret Chan is President & Chief Operating Officer of Seabury Capital LLC. Ms. Chan joined Seabury in 2001 as head of Seabury Asset Management in Los Angeles and has been responsible for overseeing the operations of the firm's Structured Financial products, Specialty Finance and Financial Solutions.
Ms. Chan has been engaged by multinationals and private equity funds in sourcing investment opportunities and structuring transactions both domestically and in Asia and Europe, involving industries including technology, insurance, finance and manufacturing.  She specializes in identifying, originating, structuring and funding activities for high-yielding, low-risk, asset-backed instruments. Ms. Chan has more than 30 years of experience in diverse public and private transactions.  As a Managing Director of Merrill Lynch and co-founder of Cargill/O'Brien Partners, Ms. Chan structured a wide range of transactions involving innovative financing strategies. Her ability to dissect risks and her knowledge of the capital markets allow her to identify, acquire assets, structure, and securitize various asset classes.
Ms. Chan began her career at Salomon Brothers in 1981 where she commanded a unique niche in the project finance industry. She structured and closed over $10 billion in tax-exempt and taxable debt financing for the construction of: airport facilities (LAX, DEN), intermodal facilities & railroads (Alameda Corridor), energy power projects (Palo Verde nuclear, Intermountain coal fire, Calaveras Hydro, NCPA Geothermal).  In 1989, she co-founded O'Brien Partners, which later merged into Cargill/O'Brien Partners. O'Brien Partners specialized in advising frequent issuers about the timing in entering the market for capital raisings, and the optimum vehicle in accessing investors. Under the joint venture of Cargill/O'Brien, Ms. Chan exported her skills to assisting foreign joint ventures in Asia. One of her transactions involved the issuance of $134 million 144A debt to finance for a number of infrastructure projects for the Suzhou Economic Development Zone.  She structured and securitized assets for 27 corporate issuers, mirroring the debt service to dividend payouts. The bonds received investment grade from both Moody's and S&P. This creative structure was cited by Moody's as "the future template for infrastructure project financings in China."
Ms. Chan received her B.A. degree magna cum laude from UCLA. She is a FINRA and NFA Registered Principal and is Series 7, 3, 63, 24 and 34 qualified.