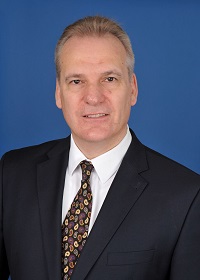 Non-Executive Chairman, Seabury Capital LLC & Seabury Capital Management LLC

Mr. Schmidt has been designated to serve as Non-Executive Chairman of Seabury Capital LLC and its parent company, Seabury Capital Management LLC ("SCM") which is Seabury's newly formed investment management company.  Previously, Mr. Schmidt served on the board of directors of Seabury Deutschland GmbH from 2003 to 2008.  Mr. Schmidt is focused on supporting Seabury's new fund management businesses as well as an expansion of Seabury's investment banking businesses.
Over the past 20 years, Mr. Schmidt has built a personal fortune of significant size through financial entrepreneurship, banking, mining, minerals trading, investments in precious stones, art, real estate, and other areas where those companies have activities in four continents and various states. He is the sole owner of SouthCapital Group ("SCG"), a private holding company for much of Mr. Schmidt's private businesses.
SCG operates in the gemstone, iron ore, copper, Feldspar and Kaolin mining industries and through controlling investments in companies in the finance, manufacturing, biotech, and pharmaceutical businesses. SCG is one of the world's largest investors and supplier of rough gemstones, especially emeralds and alexandrites with offices in Sao Paulo and Fortaleza. In Fortaleza, SouthCapital works closely with the UFC Geological Institute and the state mine supervision authority, CPRM Brasil.
Mr. Schmidt is a German citizen, and studied accounting, business administration and mining at RWTH Aachen (1982-1987).  He founded his first engineering company in 1984, while completing additional training in open casting mining at Rheinbraun AG, Koln (1984-1985).  In the mining sector, he developed his mining experience at Sophia Jacoba, Huckelhoven (1986-1987) and he has worked for Saarbergwerke AG, Rheinbraun AG and Robecco.
Then, Mr. Schmidt started his professional career with Inform / Arthur Andersen Consulting from 1987-1989 and is partner and Member of PADETEC Universadade Federal do Ceara'. From 1995-2000, Mr. Schmidt was general partner of the closed end fund series of Grundwert – FONDs.  In addition, Mr. Schmidt was the advisor to the local governments and agencies in Campo Verde and Coop Verde.