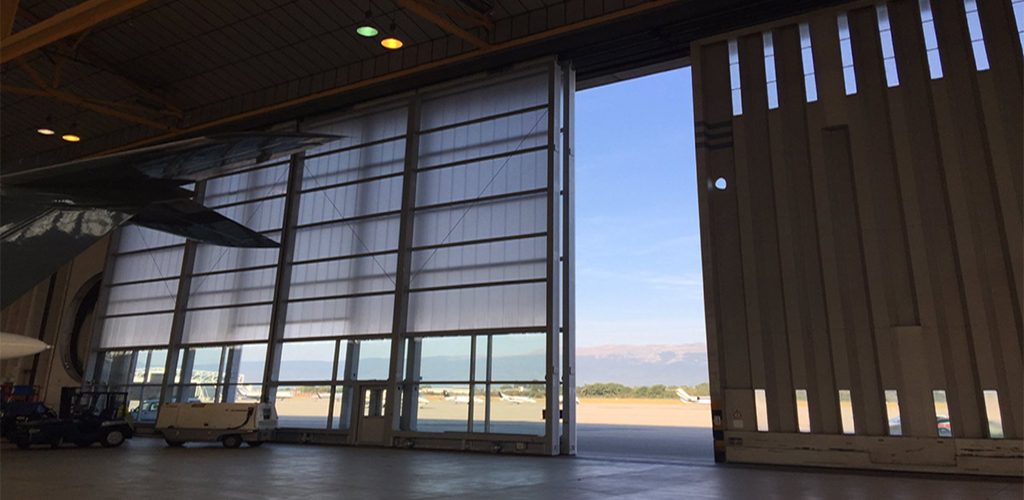 Cyprus-Based Bird Aviation Selects Alkym® to Ensure Optimal Efficiency
NEW YORK – November 1, 2016 – Seabury Solutions, a subsidiary of Seabury Capital and a leading global aviation software development and consultancy company, announced today that it has welcomed a new startup, Larnaca Airport-based Bird Aviation, to its growing worldwide client network of third-party MRO providers. Bird Aviation will utilize the industry-leading Alkym® / Aircraft Management and Control System ("Alkym") to ensure maximum efficiency and optimize its MRO technical operations.
"As a startup MRO provider, we will bring a new offering to the airframe maintenance market in our region. We set out to ensure we put IT at the center of the new operations and drive our process correctly from the outset. There were many options to examine during our research," said Shai Gill, COO of Bird Aviation, who led the company's team in evaluating available market solutions. "Alkym and Seabury Solutions clearly demonstrated they understood the business. It will allow us set up our data and process to match a proven solution from the day we open the doors."
Alkym will be hosted on a cloud server with the initial scoping project set to begin this month. Bird Aviation will begin utilizing ten of Alkym's modules and will work on concurrent user's model. They can scale up with ease.
John Barry, Senior Vice President with Seabury Solutions commented: "Our development work over the past twelve months focused on the pure MRO aspect of Alkym. These customers have been underserved in the market in terms of a truly cost effective solution. We looked to ensure we had the entire business cycle encompassed within our modules. Our experience taught us that providers wanted to manage from proposal to invoice. Having a single source for data that each department works with was key."
ABOUT BIRD AVIATION LTD 
Bird Aviation Ltd. is working on the creation of a new modern MRO development with EASA/FAA Part 145 A320F and Boeing 737 base maintenance capabilities based at Larnaca International Airport. It will be an independent, experienced Part 145 MRO company, specialized in aircraft maintenance in regional aircraft, phase in and phase outs, will perform specials request on behalf of customers using latest technology facilities including workshops for Aircraft Wheel & Brake, sheet-metal, NDT, composite and seat repair, etc.
ABOUT SEABURY SOLUTIONS
Seabury Solutions is a leading global aviation software development and consultancy company. It was established in 2002 and forms part of the Seabury Capital. Seabury Solutions has built a reputation in that time as the vendor who delivers cost effective world class aviation management software. The network of offices is located in Argentina, Ireland, Netherlands, the Philippines, and the USA. www.seaburygroup.com/our-businesses/seabury-solutions
ABOUT SEABURY GROUP
Seabury Capital LLC is a global firm founded in 1995 with two principal groups, Seabury Advisory Group LLC ("SAG") and Seabury Capital LLC ("SeaCap"). SAG is a global advisory practice with professionals on five continents and more than 15 countries covering Aviation, Aerospace & Defense, Financial Services, Government Services, Logistics, Maritime, Transportation and related industries. SAG has partnered with more than 300 clients located in more than 50 countries on more than 1,300 engagements to solve complex challenges requiring consulting, investment banking, restructuring and/or information technology solutions.
SeaCap owns and operates a number of specialty finance companies providing innovative cross-border financing for equipment and trade receivables as well as insurance-backed auto service and financial obligations. SeaCap recently launched a merchant banking business to take minority equity positions in, and to provide debt financing to, middle market companies. SeaCap also owns software companies providing enterprise solutions to airlines, aerospace companies and provides a range of electronic trading solutions to buy-side and sell-side firms in the Foreign Exchange market.  www.seaburygroup.com